The interactive installation of the Lady Bug
瓢虫互动装置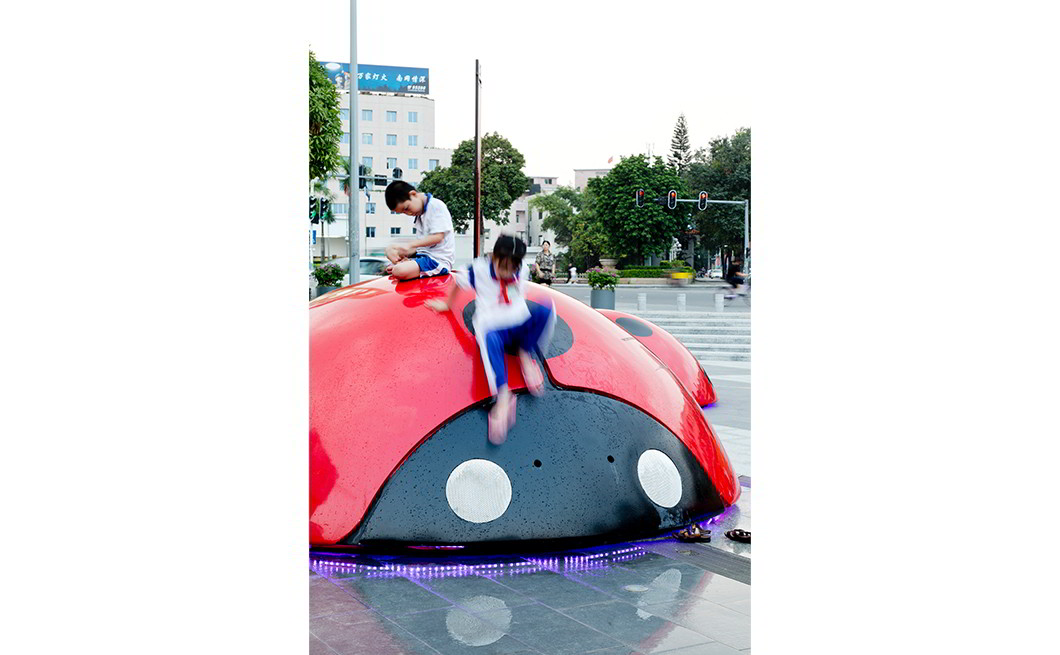 The Ladybug was the very first project done by the Z+T Art Studio.
From making clay model to exploring a variety of ways to play to the final installation of the project, every step encompasses the aspiration of a playful installation.
瓢虫装置象征着艺术工作室的诞生。
泥塑造型,玩法巧思到装置制作建成,每一步都包含了艺术工作室对这个大玩具的期望。


We continue to optimize the design of the project, after many versions, the latest version of the Ladybug incorporated the water sprinklers, music box and the motion detector sensor switch.
功能迭代优化后的瓢虫现如今拥有了喷水、感应通电以及八音盒音效功能。