The story about running flow
曲水欢流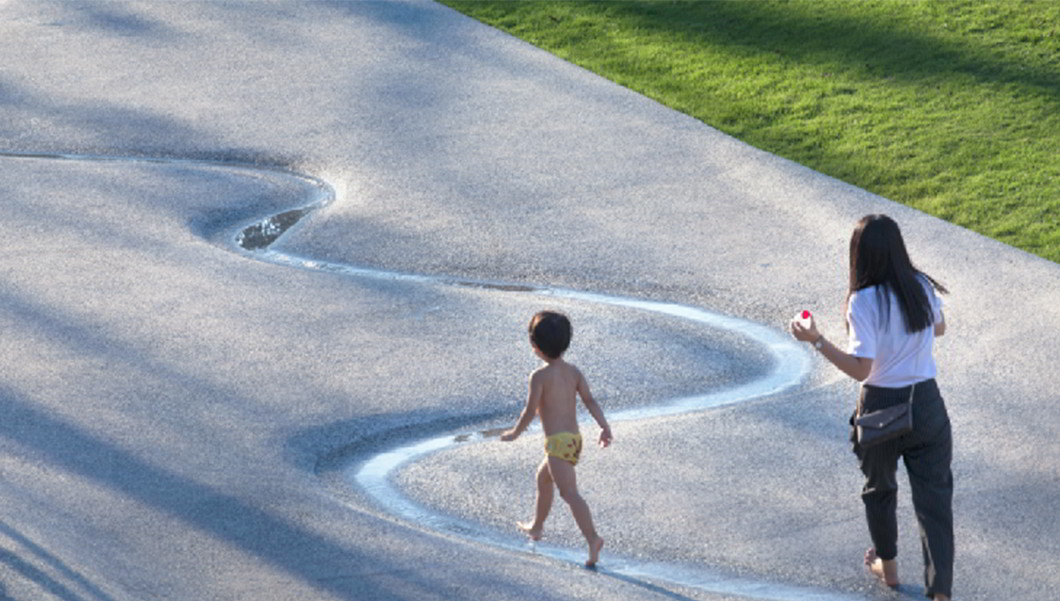 In order to imitate the natural flow of the water, during the early design phase of the project, the Art Studio used clay to make model, which allowed the designers to manually create and fine tune the design of the water ways.
为了最大限度模仿自然流域的形态,工作室在方案初期采用泥膜塑性,手工模拟河流分支。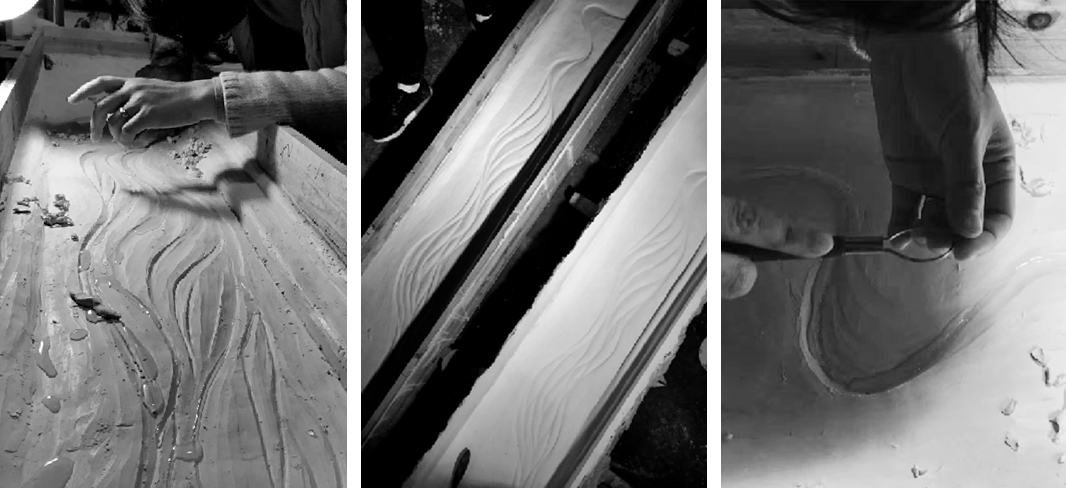 The process of modeling · 打样过程
The construction team used the plaster mock-ups as the references onsite and worked closely with the landscape architects. The final result the project maximized its imitation to the nature.
通过石膏打样的形体作为现场施工指导作为施工参考,加上设计师现场共同协调,曲水流线最大化满足了趋自然的状态。

The process of construction · 施工过程