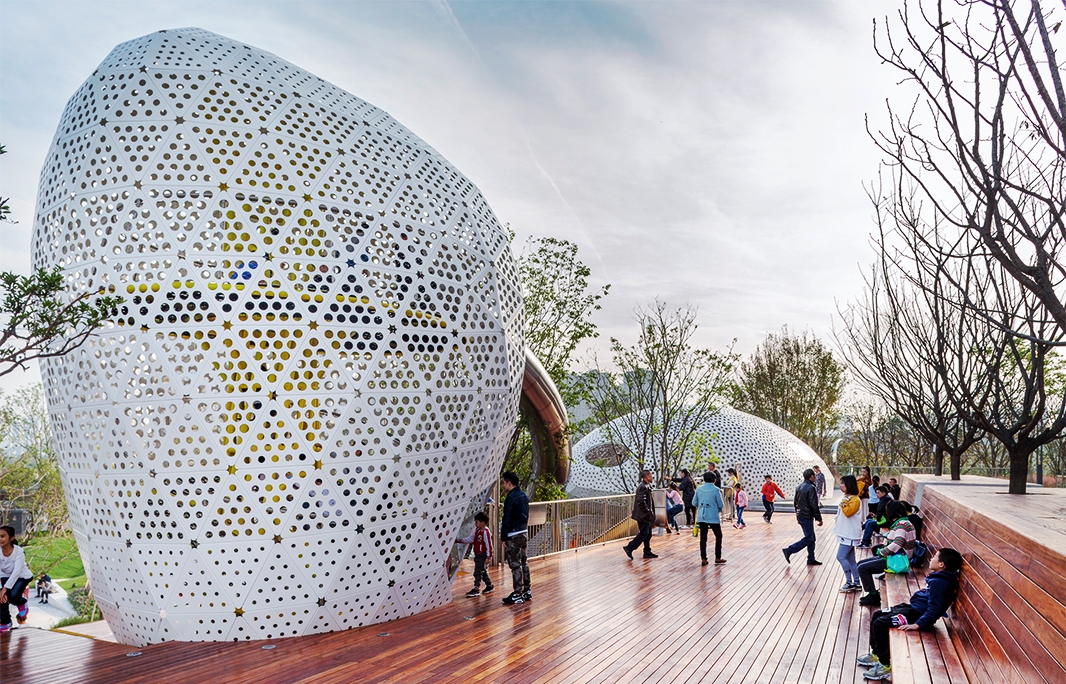 The design of the EGG applied the techniques that were implemented for the Flower Sea project that is also designed by the Art Studio. The skin of the EGG is a series of manually welded pre-made perforated metal plate. As the perforation provided structural strength to the metal plate, and the welded steel frame reinforced the stability of the structure.
蛋壳装置采用之前荷兰花海郁金香滑梯的技术,表皮是成品冲孔网,手工焊接。表皮自成结构的同时加上钢龙骨焊接提供了更加稳固的受力点。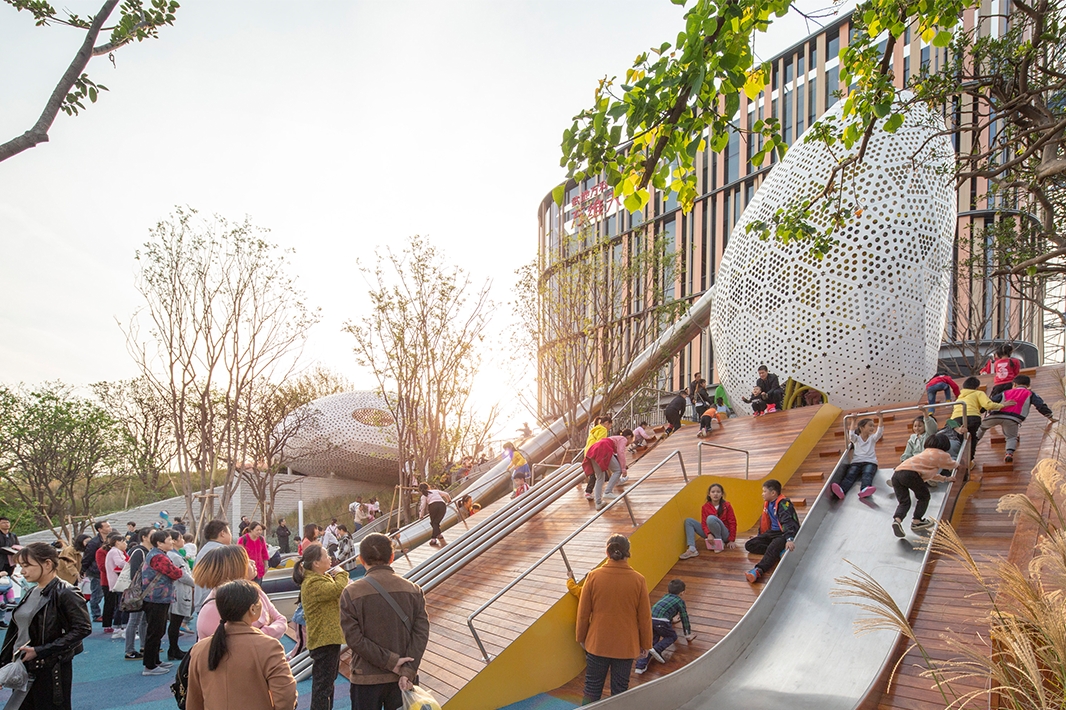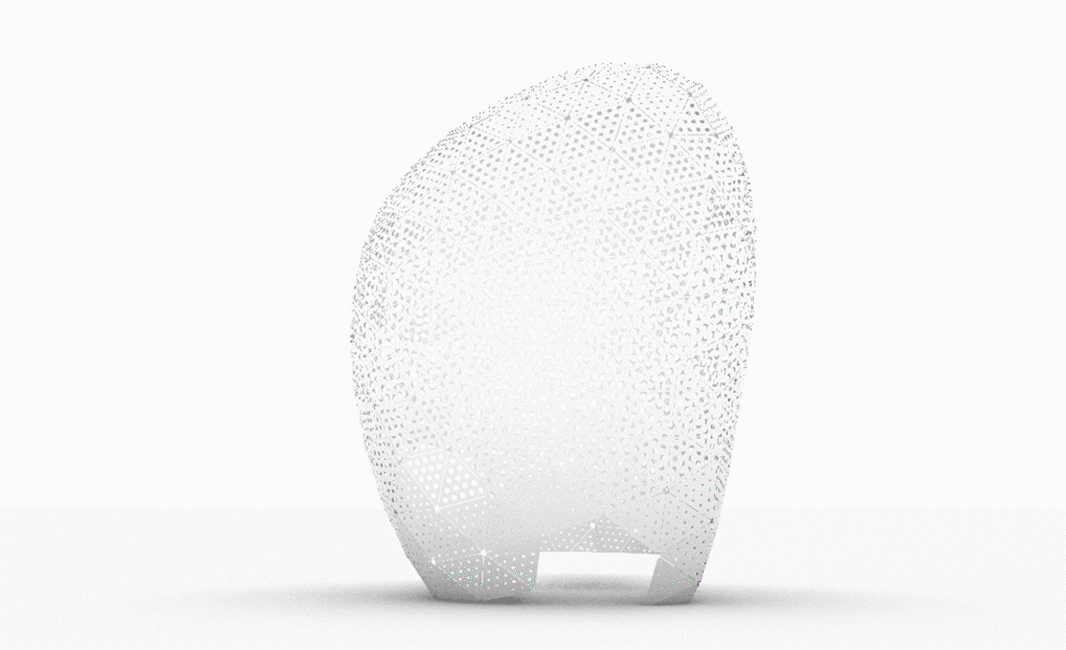 Parametric design · 参数化建造

It was the first time the Art Studio to implement the modeling technology combining the genetic algorithm and mechanics software. The technology optimized the triangulation of the skin of the EGG to make the surface self-supporting.
我们首次尝试结合遗传算法和力学软件,通过合理的三角化分型使整个表皮可以自承重。

Material blanking · 材料下料
The research institute at Southeast University was consulted to verify the design of the self-supporting skin of the EGG.
为了验证表皮自承重的合理性,我们专门请教过东南大学的研究所,进一步验证此方案的落地合理性。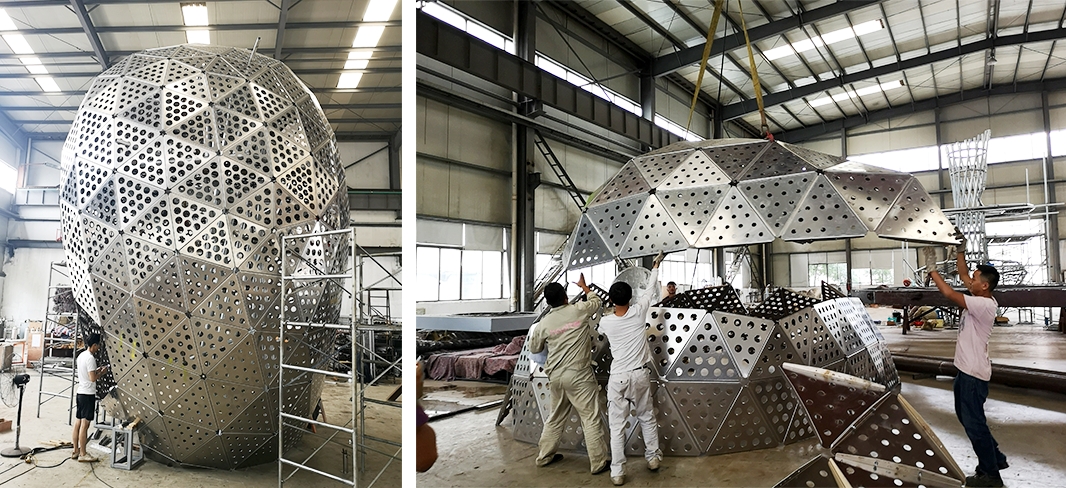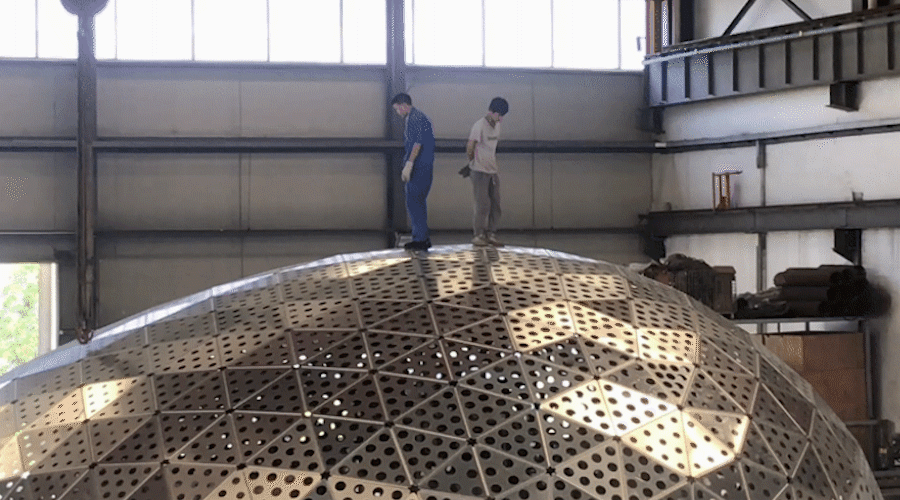 Safety test · 表皮承重安全测试