The modeling study of the Water Drop Theatre
水滴剧场造型研究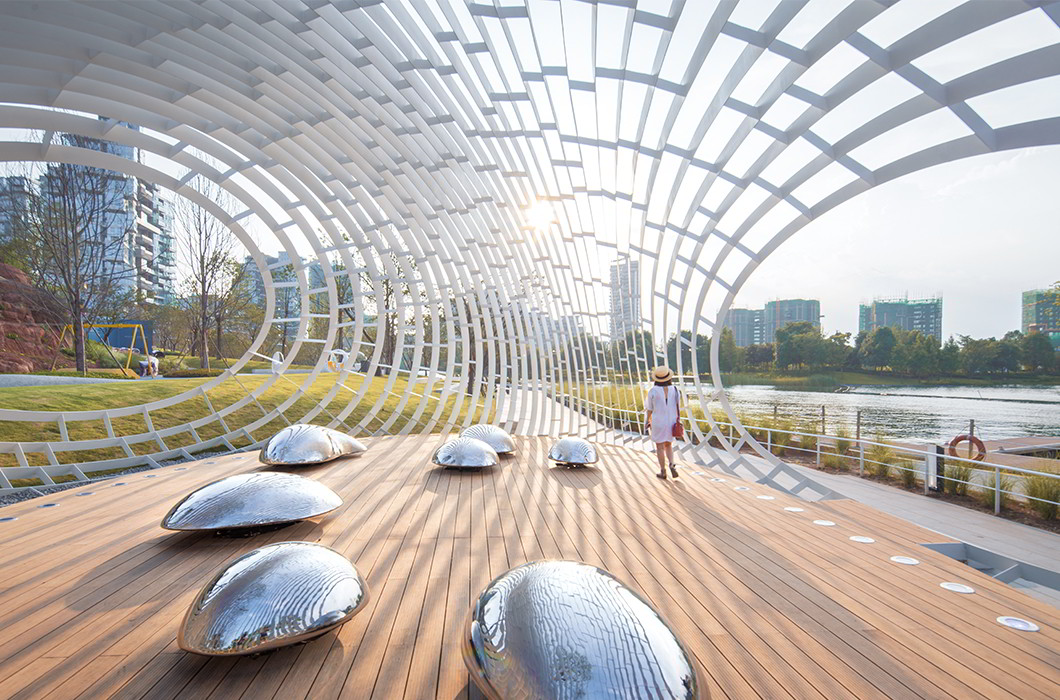 The sculptural installation inspired by the form of water-drop is located by the lake. The installation was made of stainless steel with special fabrication techniques to achieve the irregular forms. Inside of the installation, a rocking bench in water-drop form is placed. The bench was made of mirror-polished stainless steel.
临湖一个具有雕塑感的构筑,造型来源于一滴水。由不锈钢异形加工而成,内部水滴状坐凳为镜面不锈钢,可以晃动。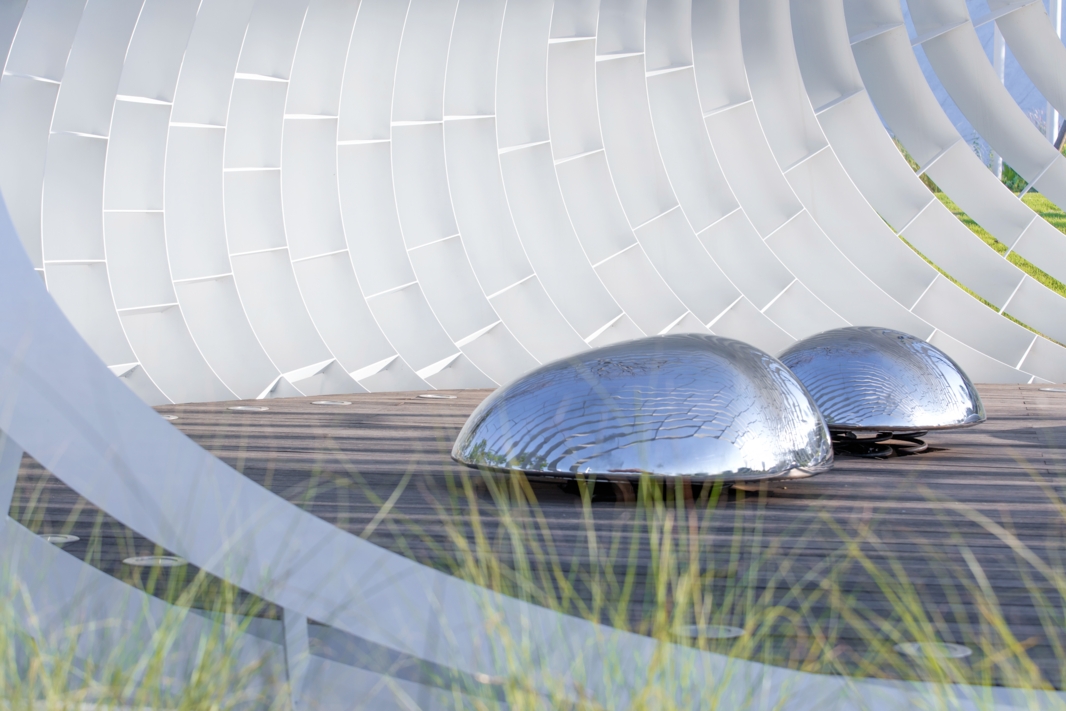 This installation is a successful project and the beginning of the implementation of digital fabrication with heteromophosis stainless steel in the Art Studio. The process went through from the early concept design to the final installation.
表皮不锈钢异性加工是工作室早期尝试运用数字化建造,从设计深化到落地安装的成功案例。